Hey!! So…I kinda completely forgot I was doing this collab, I had been emailing Sophie and Abbie about it…but then I saw their post and I had not even made a draft yet so…here I am! I am so sorry!! ❤ 
 So yes, I did a collab with Abbie from Coastal Twins, thank you so much for doing this with me, even though I am late!! *hugs* She shared some of her favorite smoothies, and I am going to share some of mine!
I don't really make smoothies, I used to, but my mom mostly does now. 😀 I was gonna experiment with some recipes before this collab…but that did not happen, haha! So I am just gonna share some that I wanna try this summer! 🙂 
=======================================
Banna, Pinnapple, Blueberry, Raspberry and Spinach Smoothie
Ingredients
2 cups spinach, fresh
3⁄4 cup water
3⁄4 cup orange juice
1 cup strawberries
1 cup blueberries
2 bananas
Blend 30-45 seconds and service. Suggested to use a Professional Grade Blender.
Avocado and Spinach Smoothie
This smoothie is perfect if you are looking for a healthy replacement for your regular meals. Avocados are well known for being very filling and adding just half to a single serving should be enough to see you satisfied for a few hours. You will need:
1 avocado, 1 cup of spinach (fresh), 1 banana, 1 cup of milk and some ice cubes.
Chocolate Peanut Butter Banana Smoothie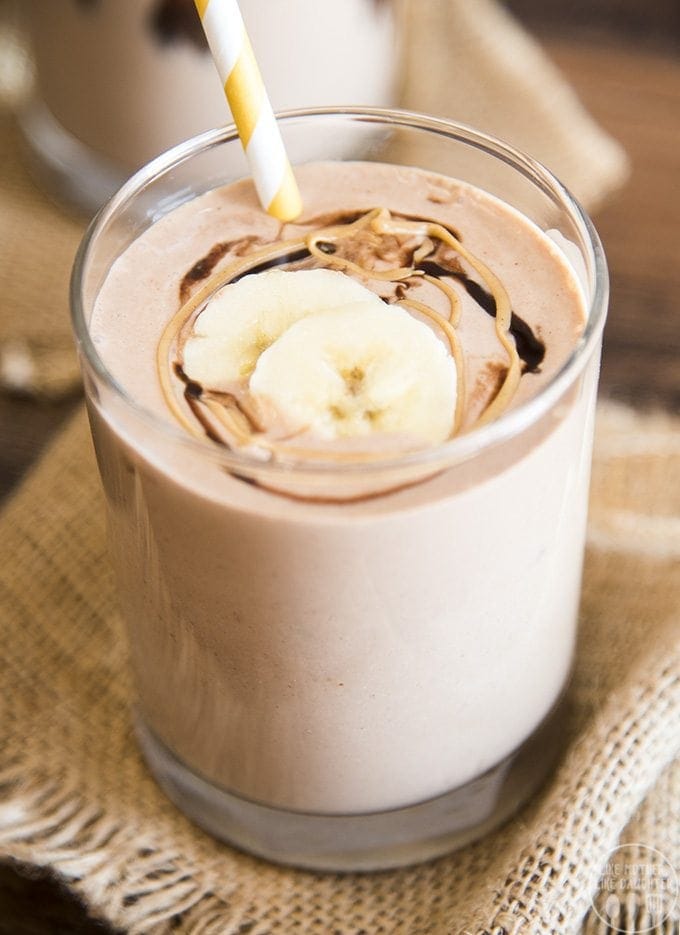 Ingredients
1/4

 

cup

 

creamy peanut butter

2

 

bananas

 

(frozen is best if you have it)

1/2

 

cup

 

milk

 

(add another 1/4 cup if you have a lower powered blender)

1/2

 

cup

 

low fat vanilla Greek yogurt

2

 

TBS

 

cocoa powder

3/4

 

cup

 

ice
Instructions
Throw all your ingredients together into the blender.

Blend on high until smooth.

Pour into glasses and serve.
Tropical Fruit Smoothie
Ingredients
1

 

cup

 

of fresh or frozen pineapple chunks

1

 

cup

 

strawberries

 

cut in half

1/2

 

cup

 

of raspberries

1/2

 

cup

 

water

 

or freshly squeezed orange juice

Honey

 

optional, if you find that your strawberries are not quite sweet enough
Instructions
Blend all ingredients until smooth!

Enjoy!
——————————————–
Those are the smoothies I am wanting to try this summer! 🙂  Don't forget to check out Abbie's post!
Do you like smoothies?
What smoothies sounds the best?
What is your favorite summer drink?